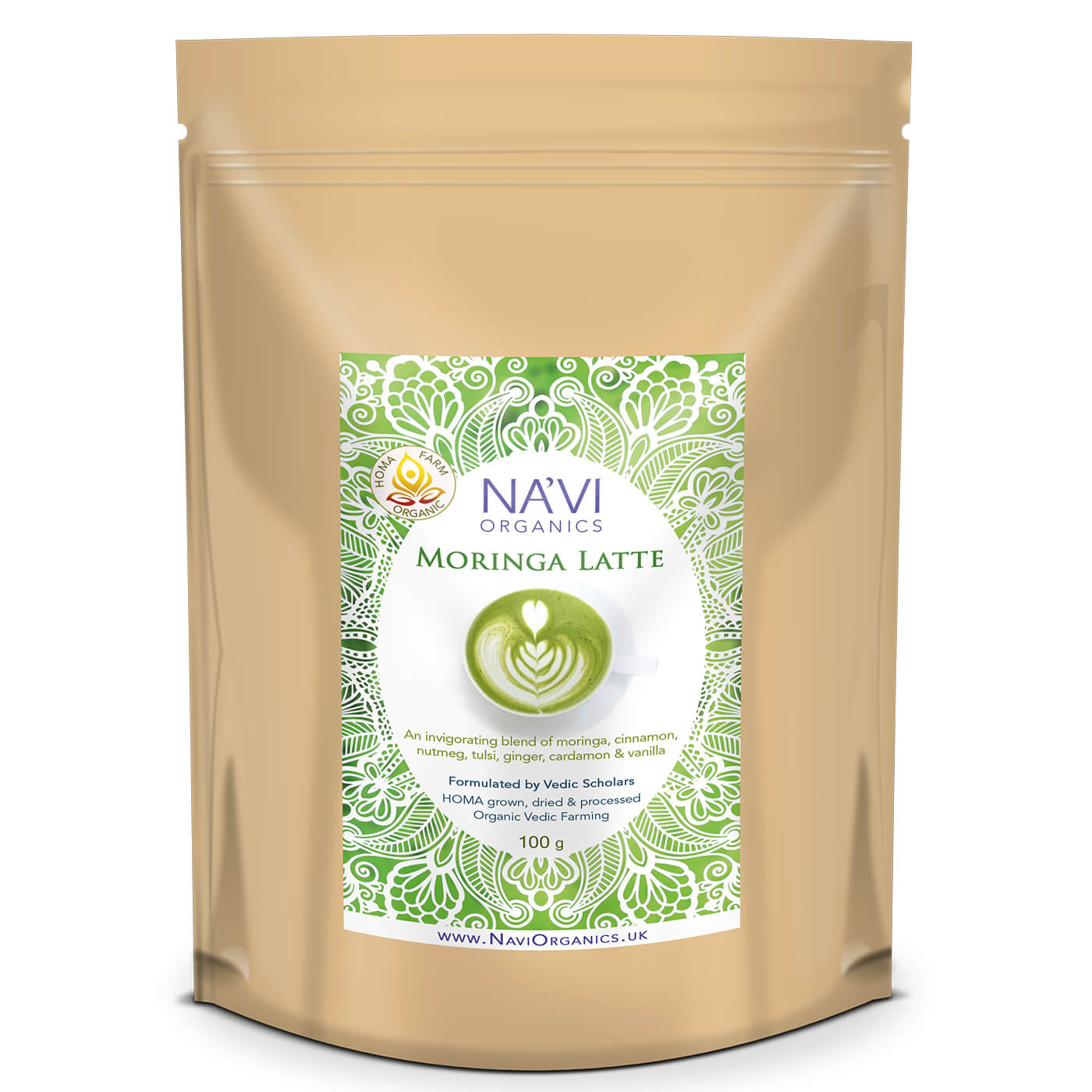 Moringa Latte - HOMA Organic Grown
For information on homa farming, visit our information page here
Full Description ✧

We love this warming blend! It contains moringa, cinnamon, nutmeg, tulsi, ginger, cardamom, jaggery & vanilla to uplift your spirit and energy at any time of the day. All ingredients are all organically HOMA grown and the product is blended on the farm we work with. The blend is best mixed into milk or a milk alternative. See directions for more details.

The moringa leaf naturally boosts the body's energy and is a remarkable source of nutrition. This energy promotion does not happen because of sugar, so it lasts for a long time. Individuals using moringa have reported numerous other benefits from incorporating it into their diet. You can read more about moringa here
Ingredients ✧

Moringa Oleifera young leaves, Cinnamon, Nutmeg, Tulsi, Ginger, Cardamon, Vanilla, Jaggery


All ingredients are HOMA Organically Grown

Directions ✧

One teaspoon in milk, or a milk alternative.

Put the milk in a pan along with the latte powder. Gently heat until near simmering temperature. Then turn off the heat and leave to sit for a couple more minutes.

Pour into a cup, and add jaggery/rapadura to taste if required.