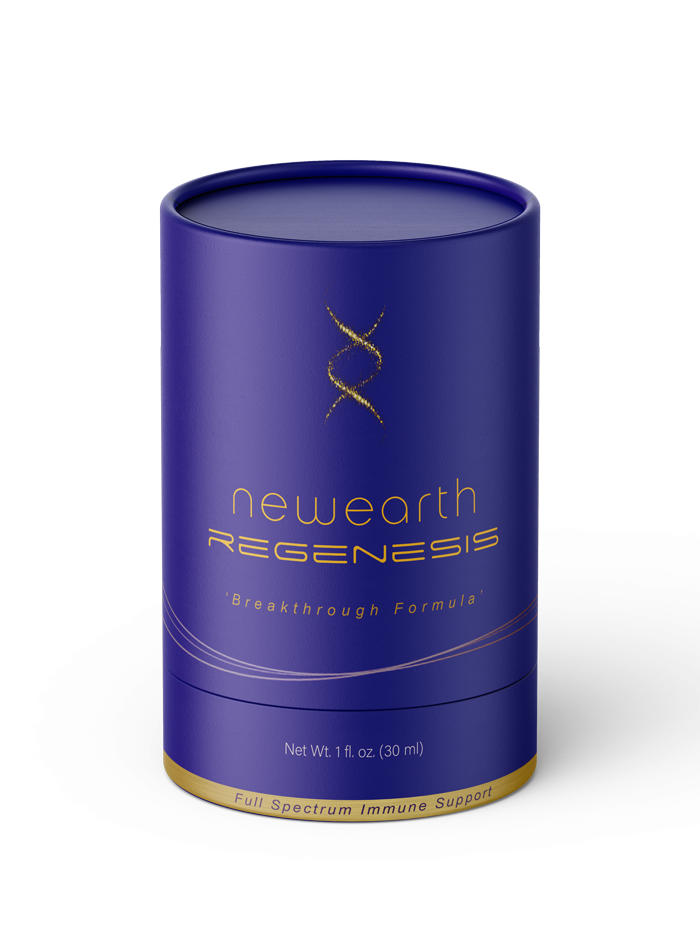 Abeytu' Naturals NewEarth ReGenesis
A phospholipid, flavonoid, bioavailable Immune Supportive powerhouse to key cell receptors and body systems. The addition of Bioavailable polosanol works with our encapsulated delivery system for Full Spectrum Immune Support.
Cellular Micronutrients work with the body's Endocannabinoid system to help deliver total body transformation. Wellness starts at the cellular level, and were the first to develop an efficient delivery system to address the four pillars of aging. Patent Pending as a Composition For Improving Health formulation; this all – in- one demonstrates the powerful synergy between plants and Homo sapiens.

ADMINISTRATION: 5 drops under the tongue once daily; preferably 10 minutes before your biggest meal. Hold for 30-60 seconds. Drops may be distributed throughout the day; ie. 2am + 3pm.