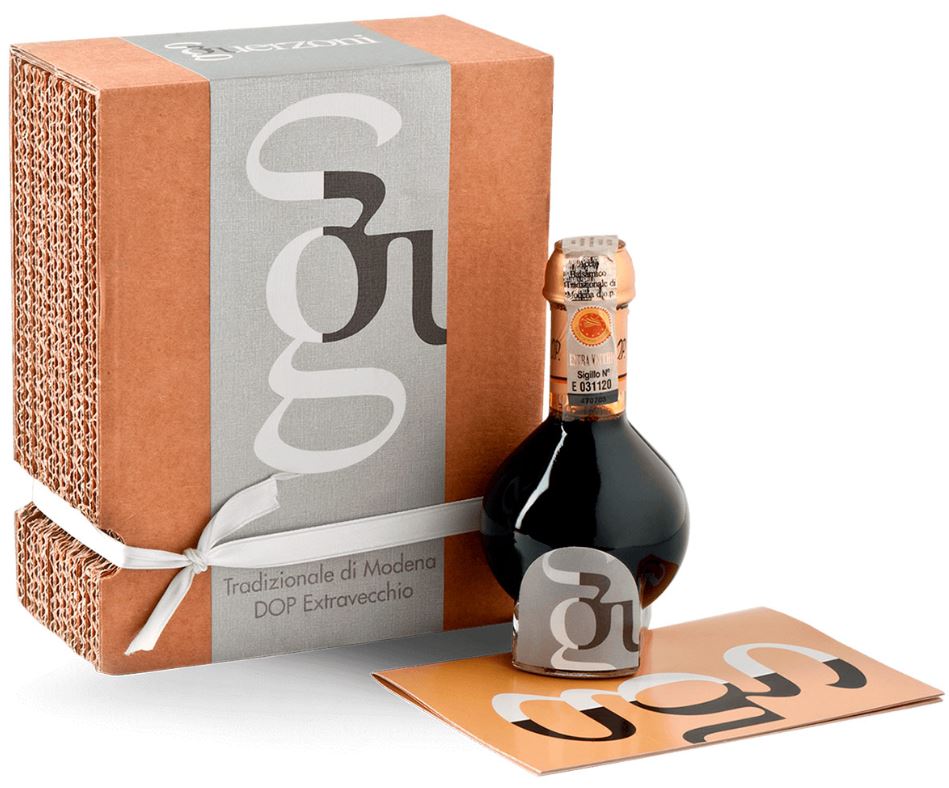 Extra-Aged Traditional Balsamic Vinegar of Modena DOP - Organic Certified - 100ml
This incredible and supreme balsamic vinegar is the result of a unique period of ageing of more than 25 years. It is produced in very small batches by the Guerzoni family on their organic and biodynamic certified farm. They produce the only biodynamic certified balsamic vinegars available in the world.
It is a superb condiment that comes from the tradition of Estensi. This product has received one of the most aspired certifications in the food sector: the DOP mark. It is only obtained by ageing the cooked grape must in barrels totally different wood types and sizes for over 25 years.
Due to the natural process of evaporation and condensation of the vinegar, every year the barrels are topped up with vinegar contained in the previous barrel in order of size this way the product is refined over time and takes all the aromas transferred from wood in which it has rested.
Before being bottled, the vinegar has to exceed very strict inspections concerning the density and the acidity, and sensory examinations by the Commission of tasting at the Chamber of Commerce of Modena; only after passing these tests may take the prestigious name of Traditional Balsamic Vinegar of Modena DOP. As an additional guarantee, the vinegar is also bottled by the Chamber of Commerce.
Ideal for very special occasions, with its intense fragrance and full blend of perfectly balanced taste.