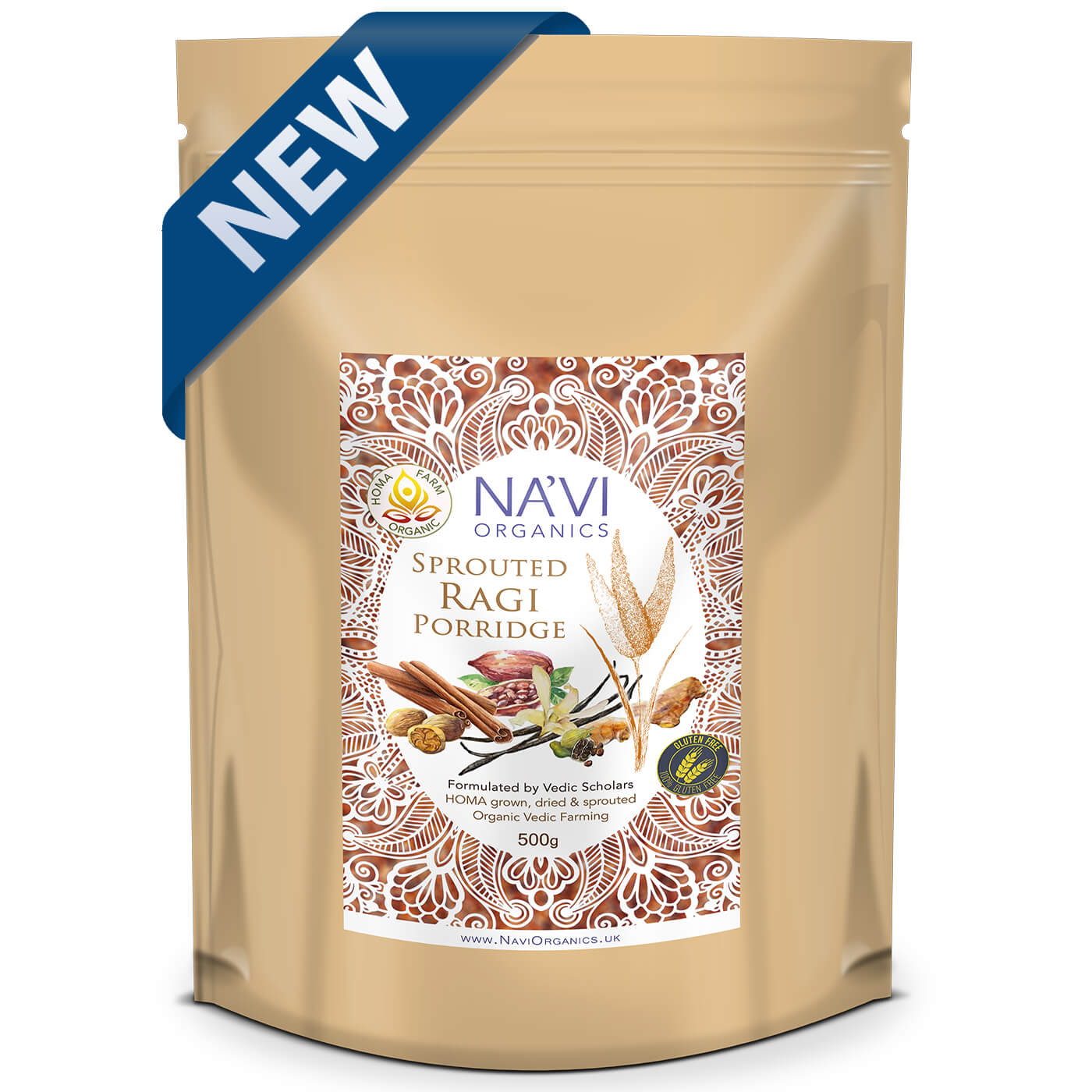 Ragi Porridge Mix | HOMA Organic Grown & Blended | Gluten Free
For information on homa farming, visit our information page here
Full Description ✧

Another fantastic blend formulated by the Vedic Scolars of the Homa Farm Ashram, who supply us with these wonderful products.

We love this warming blend! The ragi is supplemented with almond and cashew pieces, cacao, nutmeg, cinnamon, cardamom, vanilla, and ginger. All ingredients are organically HOMA grown on the farm, and the product is blended on the farm we work with. The blend can be added to milk (or milk substitute) and also works perfectly well with water too. See the directions below for more details.

Ragi, or finger millet, is a widely grown cereal in Asian and African countries. This seed is rich in iron, calcium, and other important minerals. Ragi has long been recognized as a great nourishing food, and in many of these Asian and African cultures, it is the first food given to babies as they begin the weaning process. Even more interesting is that Ragi's vitamin and mineral components increase multifold when sprouting.
Ingredients ✧

Sprouted Ragi (Finger Millet), Almond Pieces, Cashew Pieces, Cacao, Nutmeg, Cinnamon, Cardamom, Vanilla, Ginger


All ingredients are HOMA Organically Grown

Directions ✧

Directions:
1) Heat the pan
2) Dry roast 1 tablespoon/approx 25g (per person) on a low flame for 10 sec
3) Pour in water/milk/nut mylk
4) Stir frequently until it reaches simmering point
5) Remove from heat and serve