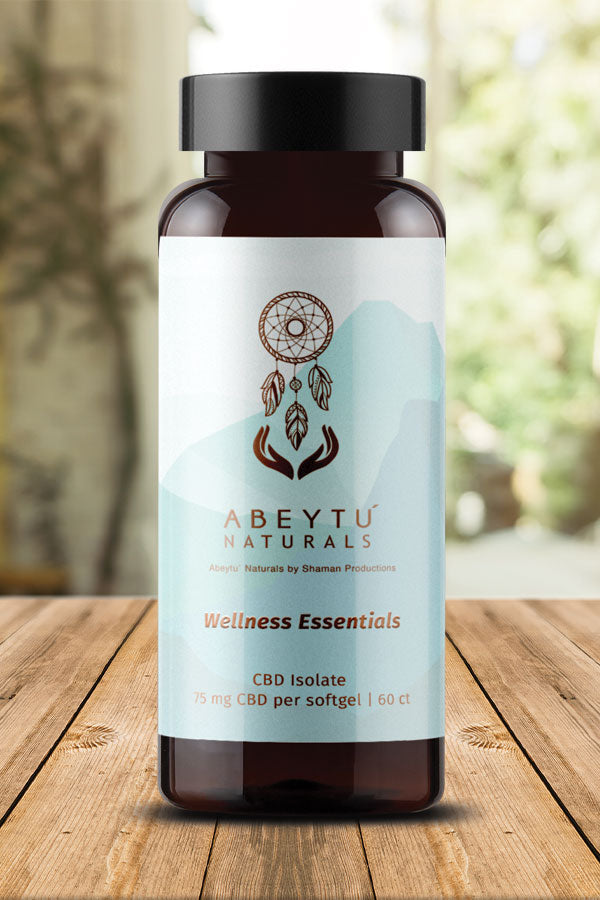 Abeytu' Naturals Wellness Essentials Capsules
Life Changing! Focus your energy on your inner self, health, and emotional & physical wellness, and lessen that fight-and-flight adrenal exhaustion. Abeytu Wellness Essentials capsules will give you the support you need to change how you react and feel.
Men and women both have great success with this product. This Isolate and micronutrient-packed formula can be a powerful mood stabilizer due to the release of serotonin, dopamine, and glutamate.
The ingredients work together as an appetite suppressant plus these capsules may also assist with inflammation and discomfort. The additional ingredients Organic Shilajit, Organic Ashwagandha, Organic Black Sesame Seed, and Organic Wild Blueberry Extract have over 30 beneficial applications. Know and trust that your supplement is not made with fillers and chemicals, and never have to question what "else" was used to make it.
Directions
One Capsule Twice Daily with a full glass of water. Can be taken with food.
Recommended dosage: for adults is 2 capsules per day, and for teenagers 1-2 capsules per day.